21st Night helps you remember everything you need for test day.
Every question and concept you want to remember goes into 21st Night, whether they're diagrams, equations, or math problems from your textbook.
21st Night will help you remember them, prompt you on what you need to do next, and let you share your progress on them with your tutor or parent.
Try it free for 14 days.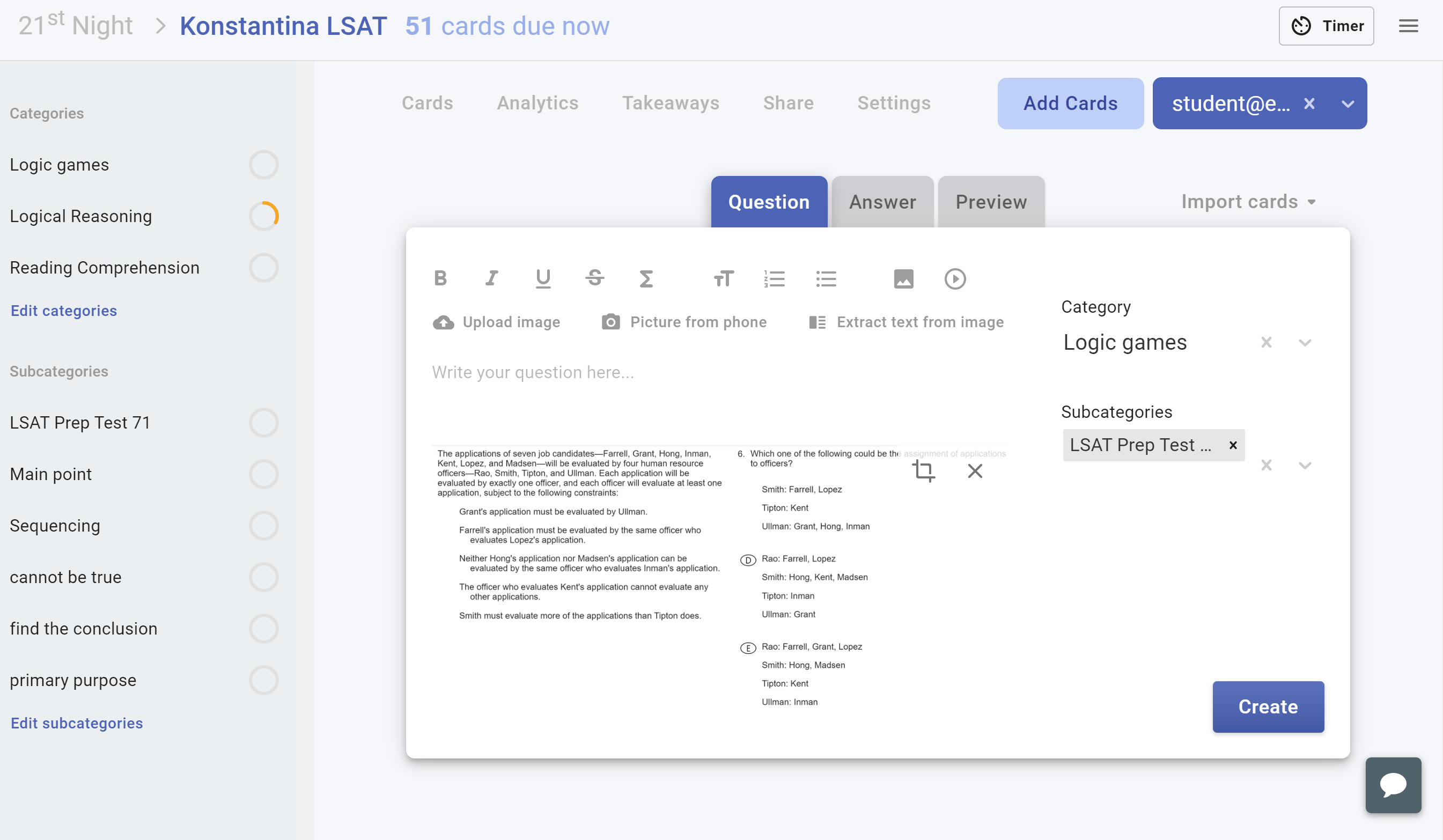 Our philosophy
In school, we're taught every subject exactly the same way. History, math, science: every single subject is taught by someone standing in front of a blackboard, lecturing at you.
But not every subject is learned the same way.
Learning history is about recalling content, and connecting it to other pieces of content. Learning math is about recalling processes, and applying them to new problems.
You can't learn math by memorizing your notes, any more than you can learn history by doing practice problems.
Unlike other flashcard apps, 21st Night is designed to help you with all types of learning. Regardless of what type of exam you're taking, 21st Night will help you have everything at the tips of your fingers for test day.
Real results
"Your method of preparing for the GRE has been by far the best method I have encountered to succeed in this exam. If I were to take any other standardized examinations in the future, 21st Night would be the first tool I reached out for."

Anirudh Sriram, University of Chicago Graduate Program in Computer Science
I increased from 590 to 680 in just 7 weeks, thanks to 21st Night and you!

Ink Eze, AsoEbiBella
Think these testimonials are impressive? We've got a lot more.
Try it for free for 14 days!